Typographic Playing Cards
April 2011
This is a collaboration between myself and my co-worker Junli Kato.  We made a deck of cards and the box to go with it.  Junli made all the number sides of the cards, while I did the back design and the box design, mainly off of witty type-related sayings and some of our vectors.  This was definitely challenging, but at the same time gratifying, and FUN, because it's a deck of cards after all.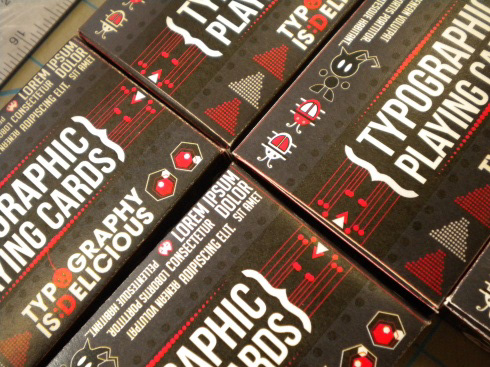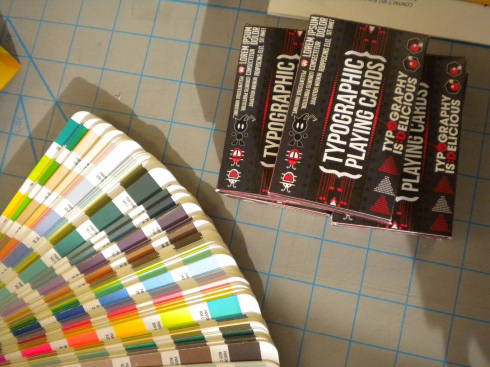 Each card uses part of this design for the back.: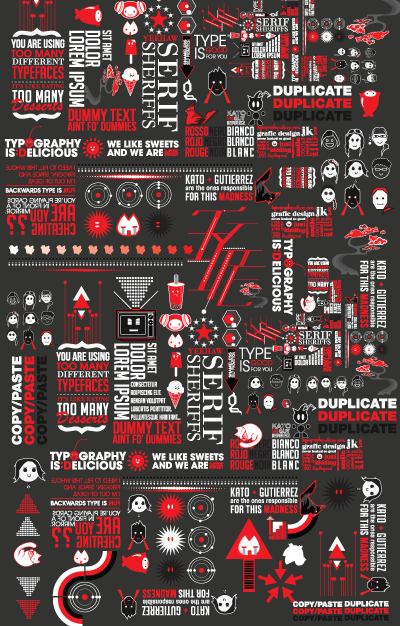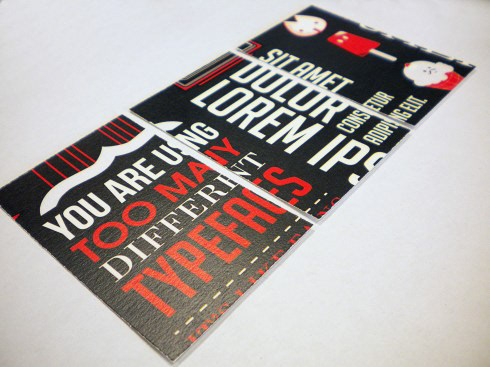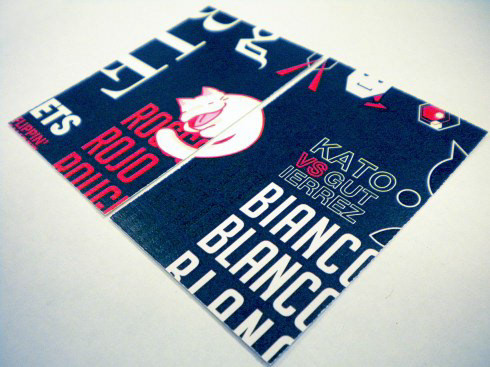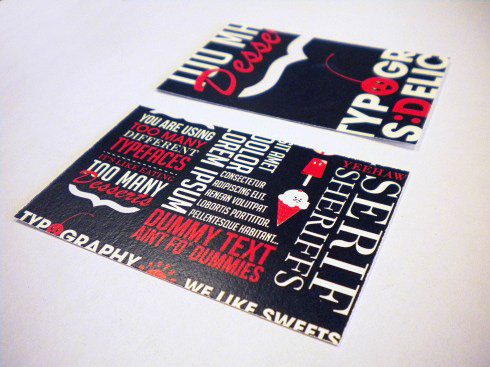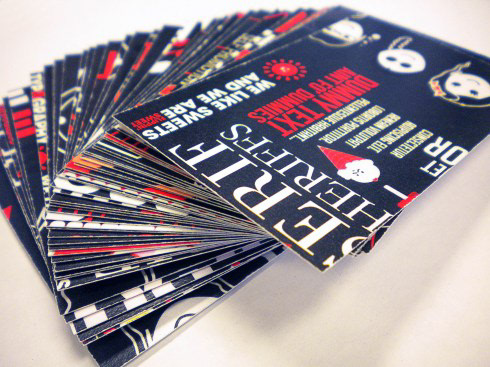 The front of the cards were all designed by Junli Kato: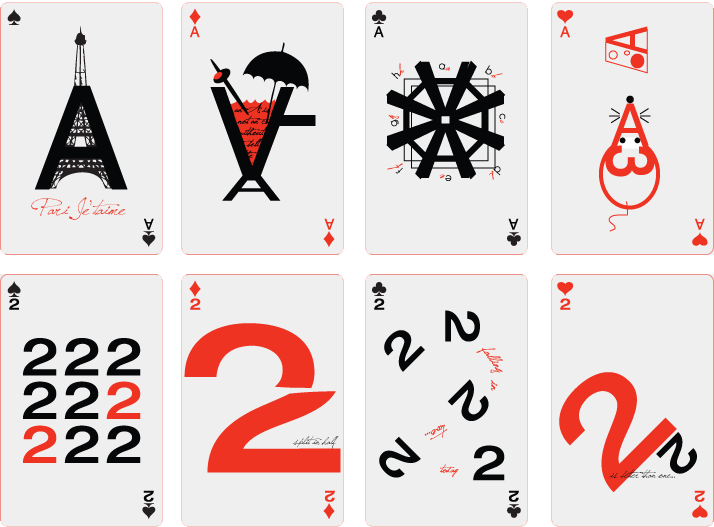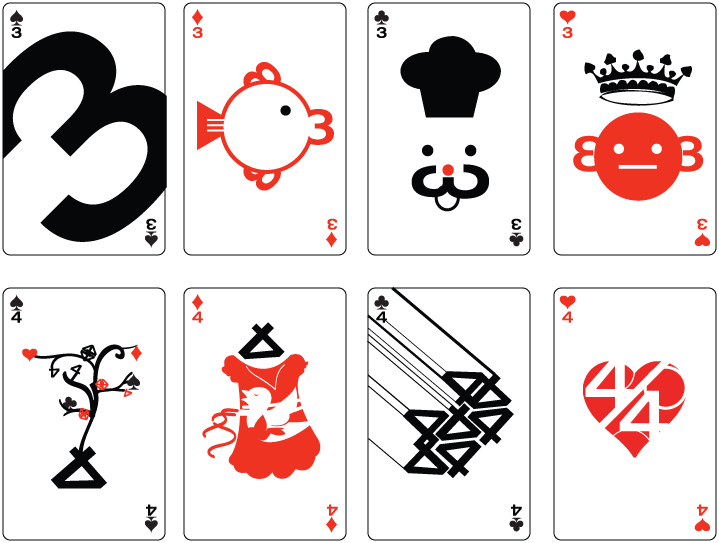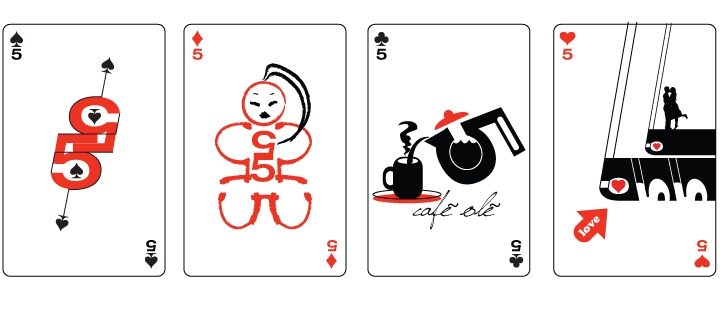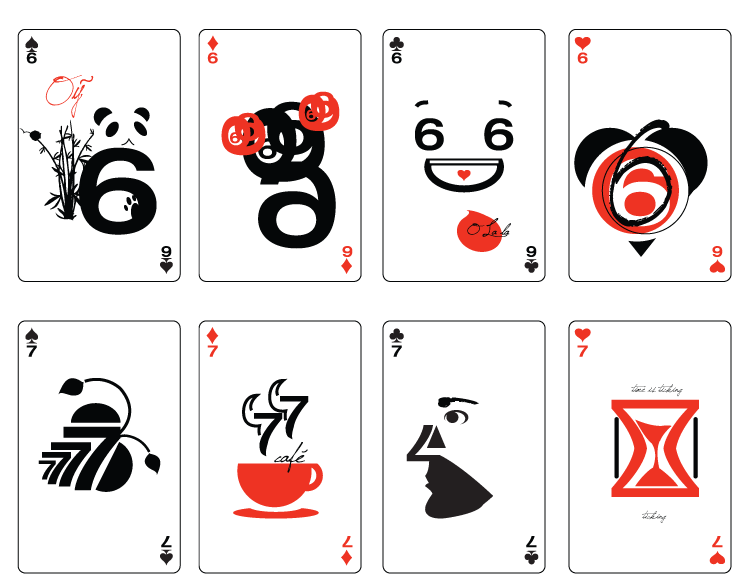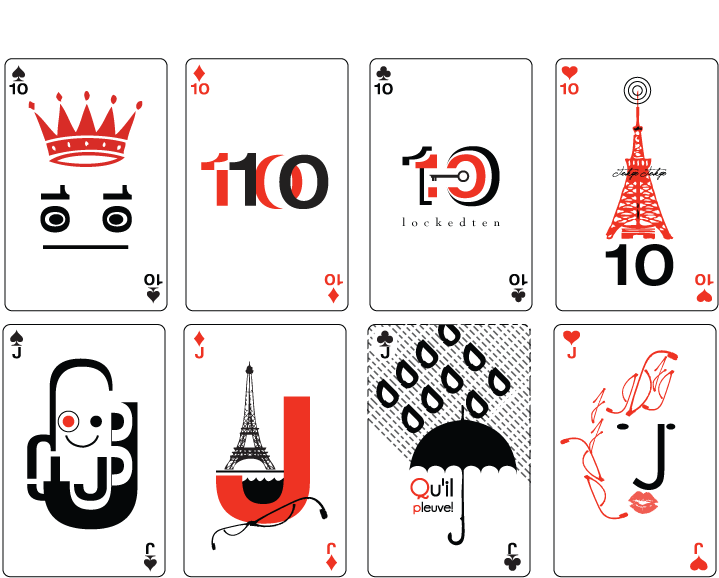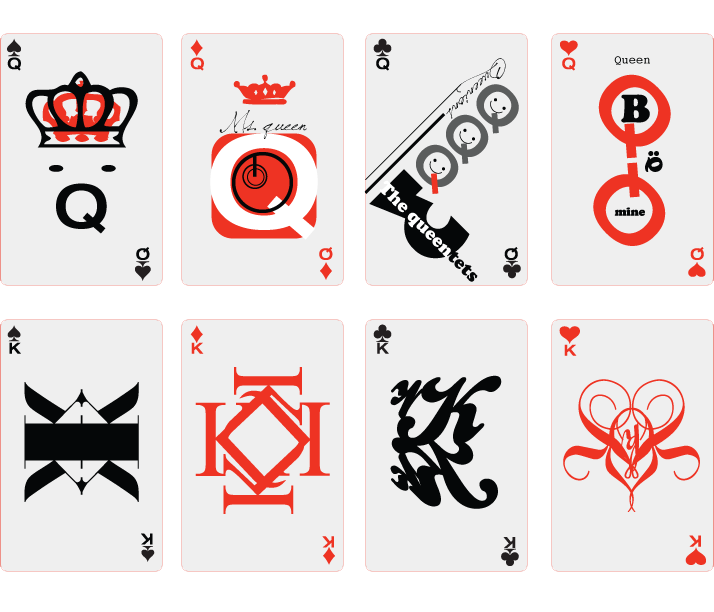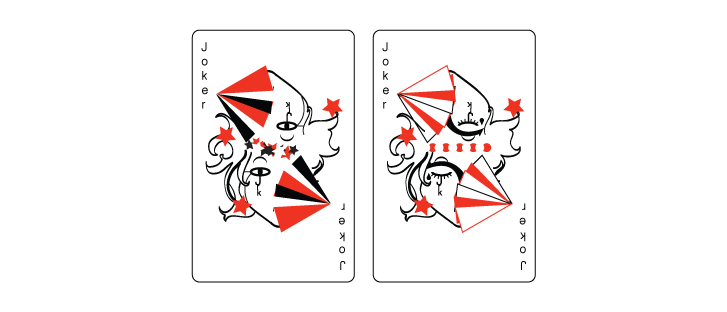 These are some of the vectors we used.  Junli's vectors are very cute, so I tried making some vectors go along with her style, along with using some of my own personal ones that worked just as well.   We added vectors of our co-workers and a parody of the Design Group logo, that would work both as an indicator of cards (spade) and that we love Design Group (heart).